BOLT Toolbox Latch Retrofit Kit
Make life easier with the convenience of BOLT Locks. No need to have just another key to add to your key ring- Lock up your toolbox with just one key-your ignition key!
The BOLT Toolbox Latch Retro Fit Kit fits DeeZee, UWS and other leading makers of toolboxes. The kit includes the latch, cylinder and hardware for easy installation.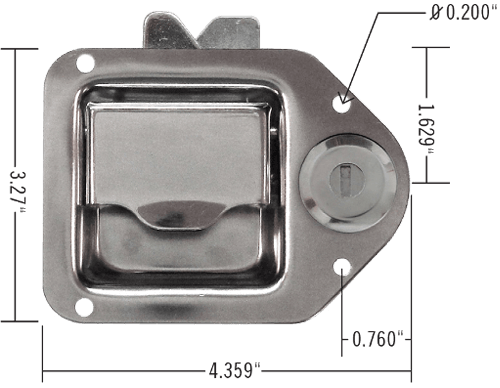 BOLT Toolbox Latch Retro Fit Kit Features
Plate Tumbler Sidebar to Prevent Picking and Bumping
Stainless Steel Lock Shutter to Keep out Dirt and Moisture
Opens with your Vehicle Ignition Key
Weatherproof
Limited Lifetime Warranty
---
Why risk a lockout due to a lost key? BOLT Locks are compatible with GM, Ram, Jeep, Ford, Toyota and Nissan. Simpy Insert your key, turn it once and the BOLT Lock permanently learns your key.
In addition to convenience, BOLT Locks are made with automotive grade technology providing enhanced security.