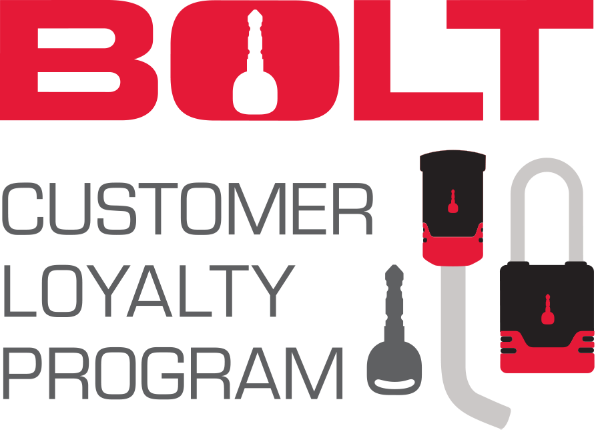 The BOLT Lock Customer Loyalty Program is designed to support current BOLT Lock owners for when they purchase a new vehicle.
CLICK HERE TO REGISTER YOUR LOCKS
Recently upgrade to a new vehicle? Fill out the form on this page to request a coupon for a discount on the purchase of new BOLT Locks!
If you have any questions please do not hesitate to contact us at info@boltlock.com
(Please note requests can take up to 72 hours to respond to)


** PLEASE NOTE: The Customer Loyalty Program is only for current BOLT Lock customers who have since upgraded to a new vehicle, but would like to keep using the convenience of BOLT Locks. **
Customer Loyalty Program
Coupon Request
---