What do you use a BOLT Padlock for?
Interested in BOLT locks but not 100% sure on what they can be used for? We've got you covered! BOLT padlocks can be used for many different applications including: storage units, sheds, gates, vehicle racks, coolers, and more. Have piece of mind that your accessories are locked up with our weatherproof and stainless-steel padlock. Don't want to worry about carrying around all those different keys? BOLT Locks only need ONE key, your vehicle key! BOLT Locks are compatible with many different vehicle makes including: Ford, Chevrolet, GMC, Toyota, Nissan Jeep, Dodge, Ram.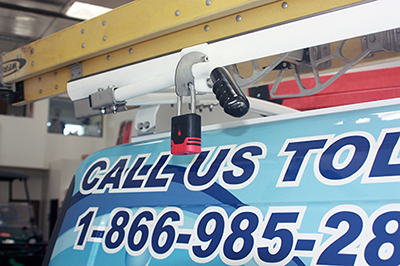 ---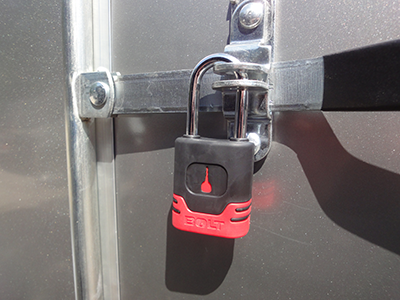 Features
2" Chrome plated 5/16" Diameter hardened Steel Shackle
Double Ball Bearing Locking Mechanism
Plate Tumbler Sidebar to Prevent Picking and Bumping
Stainless Steel Lock Shutter to Keep Out Dirt and Moisture
Weatherpoof
Opens with Your Vehicle Ignition Key
Limtied Lifetime Warranty
---
BOLT Padlock Reviewed
"These locks a genius but they are hard to lock. They open easily with the key and are easy to set to your own Vehicle key but it can be a pain to get it to lock. I have found it is easiest to lock with the Vehicle key inserted and turned as if trying to open it. You will need to jiggle the pad lock while turning the key and pushing it shut. They work though and save me from having to carry around extra keys."