October 31 - November 3, 2023 | Las Vegas

BOLT Lock at SEMA

Visit our booth at SEMA, meet the BOLT Lock Team and experience our Unlocked Giveaway, vehicle builds, and more!
Team BOLT Lock

Jason
Sales Account Manager
Hi everyone, my name is Jason, and I've been with STRATTEC, and BOLT, for 10 years now! One of my favorite projects would have to be winning Best New Product for the original J-Mount. All the back and forth we did with our partners to make it happen, and then coming away with that win, you can't beat it. My favorite vehicle right now would be the Ford Maverick. I don't need a truck in my everyday driving, but the flexibility that the Maverick brings, especially at its price and available options, has got me hooked. What I'm looking forward to most at SEMA this year is getting to connect with all of our partners again face to face. With so many phone calls, or video meetings, it's great to get to talk face to face again, and hopefully make some great new products!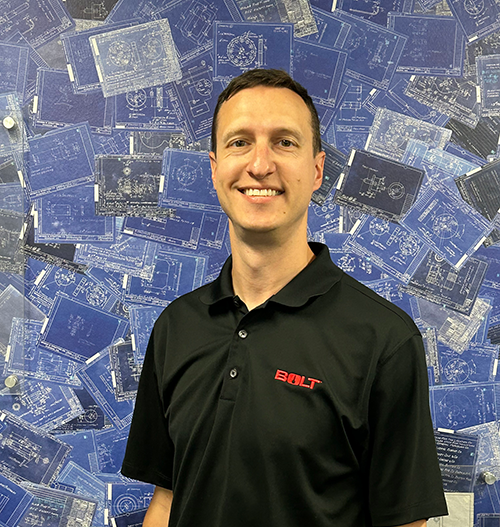 Gregor
Product Business Manager
Hi, my name is Gregor. I've worked at STRATTEC in various roles for just over 18 years. My favorite BOLT Lock project so far was launching the Jeep Center Cut line of locks for JL Wrangler in 2016~2018. It was great to help bring existing BOLT variants to production for JL owners and expand the BOLT product offering. As a camper, my favorite car is Jeep Gladiator. Nothing beats its utility and versatility when it comes to packing gear and getting out to the trail. At SEMA this year I'm looking forward to meeting new people and seeing new products that are compatible or complementary to BOLT Locks.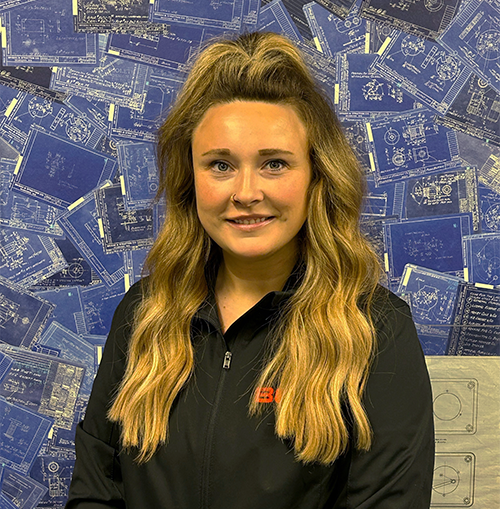 Crystal
Marketing Coordinator
Hi! My name is Crystal and I've been with STRATTEC for just short of 5 years. One of my favorite BOLT Lock projects was coding my first lock. One of my first days, I was told to insert a key into a lock, turn it till it stopped, and then everyone stared at me....I thought I broke it, but it was just that simple to code! My favorite car would be a Jeep Wrangler. There are so many modifications you can make to it, I like how tall they make me feel when I'm driving them, being 5ft this makes a huge difference. I'm looking forward to meeting new people, connecting with people I already know, and spreading the word about how COOL BOLT Locks are!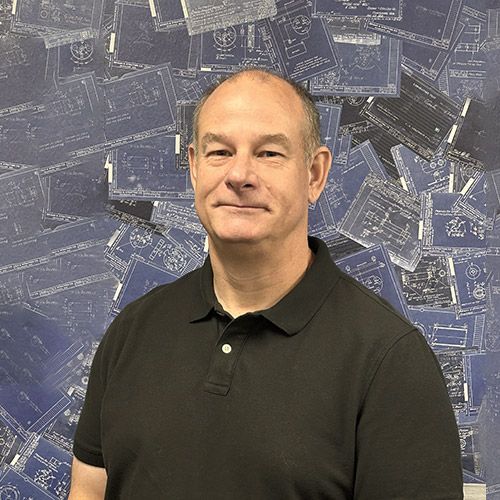 Scott
Engineering Manager
Hi, My name is Scott and I've been with STRATTEC for over 25 years. I've held various roles in the organization, but have enjoyed working on the BOLT line of products most of all. I really enjoy coming up with new, creative application solutions for the BOLT Lock technology. My favorite vehicle is the new Ford Bronco for its versatility and off-roading capability. It provides an awesome way to get off the beaten path and just lose yourself. At SEMA this year, I'll be looking forward to meeting new people and finding new product opportunities that could be compatible with Bolt Locks.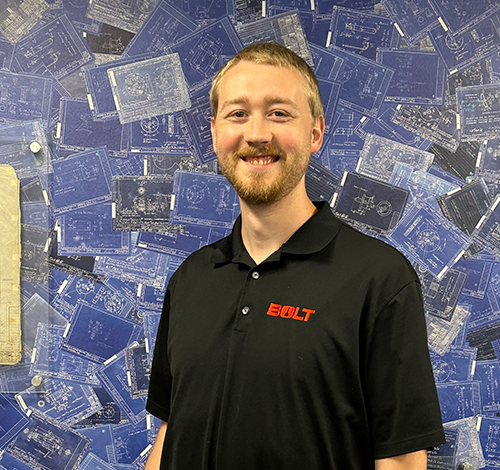 Andrew
Product Engineer
Hi, my name is Andrew, and I've worked at STRATTEC for almost 10 years. One of my top BOLT Lock projects was developing the new Hood Lock for the JL Wrangler, my favorite vehicle. I find it so rewarding to be part of new solutions like this. The number of customers and applications our product line supports just keeps growing, and SEMA can play a big part. That's what makes the show so exciting for me: there are always new opportunities to offer the integration of our high-security BOLT Locks.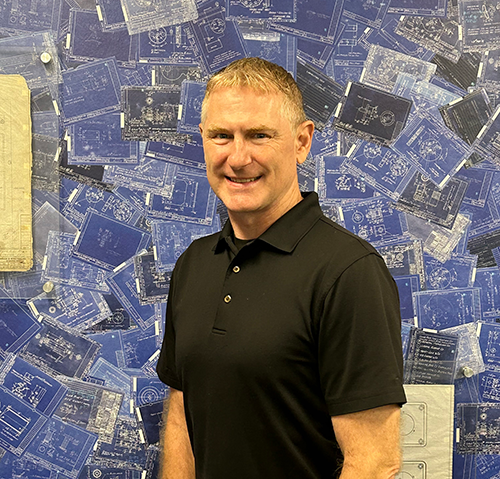 Tom
Program Manager
Hi, my name is Tom. I have worked in various roles at STRATTEC for over 30 years. Though I have recently joined the BOLT Product group this past year as a program manager, I was part of the original product team that launched the first BOLT Padlock twelve years ago. My Dad still has one of the initial production Ford BOLT Padlocks on his garage tool box. My favorite vehicle is the Ford Ranger. I enjoy its small body frame to get around but large enough to carry loads of lumber, dirt, or mulch. At SEMA, I am really looking forward to meeting all the new and existing BOLT customers and hearing about their own BOLT Padlock stories. See you at the show!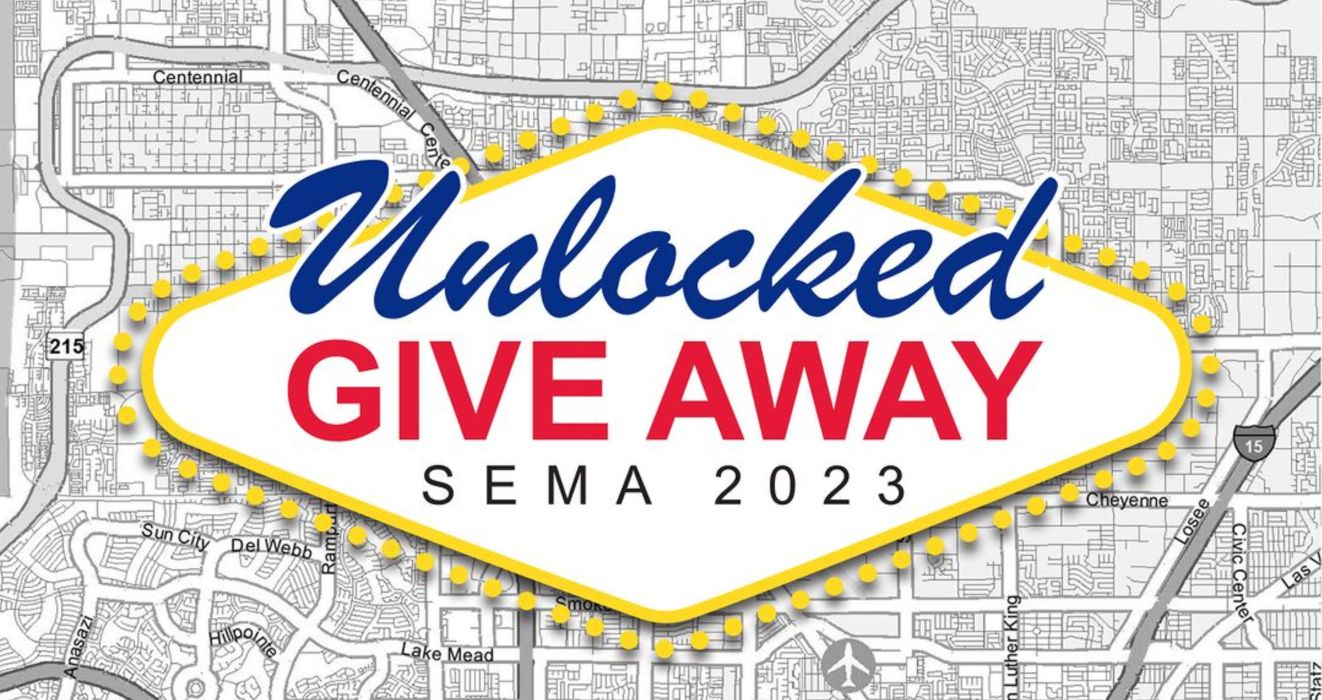 BOLT Lock
Unlocked Giveaway
Win at the second annual BOLT Unlocked Giveaway here at SEMA 2023.
We partnered with 5 amazing companies- Hellwig, Gen-Y Hitch, Pop&Lock, EGR USA, and Bubba Rope and we all have EPIC giveaways for you to attempt to win!
How it works
Once you've stopped and visited all of our 5 partners booths at the show, test your luck at the BOLT booth by picking a key that could potentially open one of our BOLT padlocks opening one of the 5 company's giveaways!
Stop by any of the partnered companies Hellwig, Gen-Y Hitch, Pop&Lock, EGR USA, and Bubba Rope at the show to learn more.
Visit Our
Feature Vehicle Builds

Feature Vehicle 1
2019 Ford F250 Superduty
Jaylin Haidle with Truck Guru
This 2019 Ford F250 Superduty features BOLT Locks, American Force , Venom Tires, Wicked Suspension, Rigid Lights, Road Armor Bumpers, Banks Power, True Spike Lugs, Prismatic Powder, Gen-Y Hitch, Horn Blasters, Truck Hero, Custom Interior and Grille.
Feature Vehicle 2
2024 Jeep Wrangler Unlimited Rubicon
Dave Doetsch with Doetsch Offroad
Location - W741 Outside of West Hall
This 2024 Jeep Wrangler Unlimited Rubicon features BOLT Locks, Rugged Ridge Bumpers, Fenders and Side Rails, Rigid Industries LED Lighting, TeraFlex Suspension, Cooper Tires, KMC Wheels, Dana Spicer Front and Rear Dana 60 Axels, MBRP Exhaust System, Katzin Interior, Falcon Shocks, Husky Floor Liners, Front Runner Roof Rack and Pelican Cases.
Feature Vehicle 3
2021 RAM 250 Megacab
Steve Maxfield with Truck Guru
This 2021 RAM 2500 Megacab features BOLT Locks, Overkill Fab Grille, Fuel Wheels, Mickey Thompson, Rigid Industries, Expedition Bumper and Bed Rack, CVT Tents, Banks Power Parts, Amp XL, Alpharex, Prismatic Powders, Gen-Y Hitch, AEV Fenders, Wrap and Warn Winch.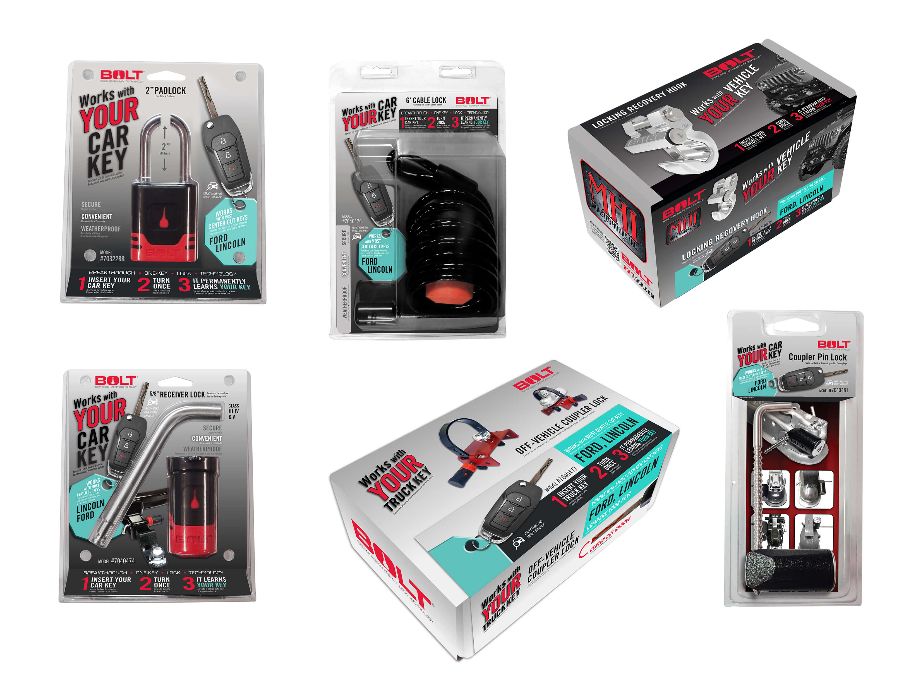 Featured Product
Ford Center Cut Family of Locks
Location - Featured Products area located in North Hall
The Ford Center Cut family of locks covers newer Ford models including the 2021-2024 Ford F150, and 2023-2024 F-Series Super Duty.
Like all BOLT Locks, the new Ford Center Cut style locks are durable and weatherproof for whatever the adventure. The convenience of one using your vehicle allows you to quickly access all your accessories on the road.